C2M Beta Cohort 2021
─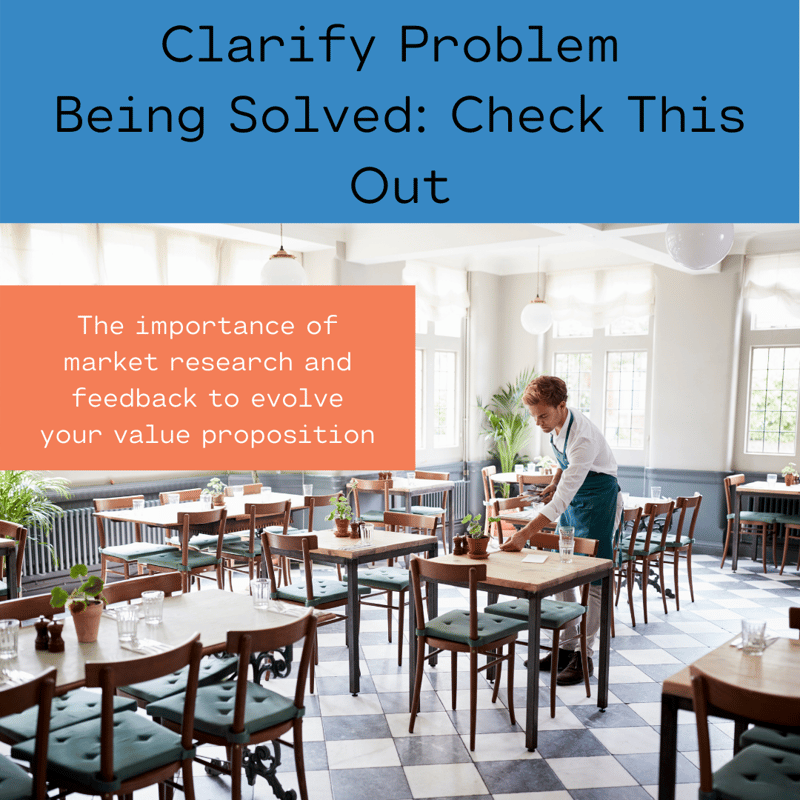 Bozeman Montana
Overview
Prior to joining the accelerator, Nicholas lacked clarity on messaging-- specifically with how his software delivered value, clearly articulating his value proposition and how to align his value proposition as delivered via a solution. He was eager to engage ideal customers to get structured feedback and build repeatable customer acquisition processes.
Business Overview
Check This Out provides referral marketing software for restaurants to get more mouths to tables. The software enables restaurants to engage their diners to spread the word about their experience through a text-based, incentive-driven, and highly trackable SaaS platform. Check This Out is the fastest, most effective, and affordable way to fill restaurant seats.
Goals
Overall Business Optimization
Theme: Clarify Problem Being Solved
As a restaurant owner, you knew that his application could solve a big problem that others in your industry face around keeping the seats filled and being able to use data to track the effectiveness of your referral program. Yet succinctly explaining a SaaS solution can be difficult, especially when your audience isn't in the food industry. How did you make iterations that helped you get "unstuck" and develop confidence that your message was getting heard by the right people at the right time?
"The iterative process for Check This Out has been mostly centered around customer sales calls, end-user interviews, and objective feedback from C2M Beta's director and cohort members and mentors. The notion of getting unstuck from a messaging and sales standpoint was very poignant and is an ever-evolving exercise. As a managing partner of a restaurant, I've been so embedded in the problem that Check This Out solves that, at first, I tried to parlay our solution in techy terms that didn't resonate with most audiences, especially restaurateurs. With continuous improvement and by guiding of Check This Out's business philosophy, I now lean heavily on the feedback loop from sales calls with restaurants, round tables with Check This Out super users, and standing meetings with advisors, peers, and mentors to keep our message as clear and easy to understand as possible."
How did you do market research and receive structured feedback from users?
"Check This Out's kernel of an idea started to pop with customer interviews. Long before any lines of code, I sat down with most of the restaurateurs in our home market of Bozeman, MT, to clarify the problem we knew existed and how best to solve it using the software. On the end-user side, we've created a group of Check This Out Ambassadors, representing the most active users of the referral software, to help us dial in the end-UX. This is an evolving process that definitely needs more attention as we mature from MVP to a more robust, easier to use, and value generating v.1. Besides our Ambassadors, we mine Check This Out's usage numbers at every stage of the end-user journey to understand engagement and drop-off, conversion and friction. The end-user data tells an amazing story of human connection and excitement over delicious food.
For more on the story of Check This Out go to: https://ww.checkthisout.io/ "